The Hammam is an ancestral ritual of Middle Eastern societies and remains an integral component of Moroccan culture and life. It unites body cleansing with relaxation and social interaction
At Le Bain Bleu, sensual and spiritual pleasure is enhanced in this calming environment where your body will be purified, exfoliated, pampered with decadent masks, massaged using pure organic argan oil, and enveloped in the aromas of rose, marjoram, verbena, and eucalyptus essential oils.
Afterwards, let your stresses melt away in our warm pool and then lose and find yourself again in the able hands of our masseuses.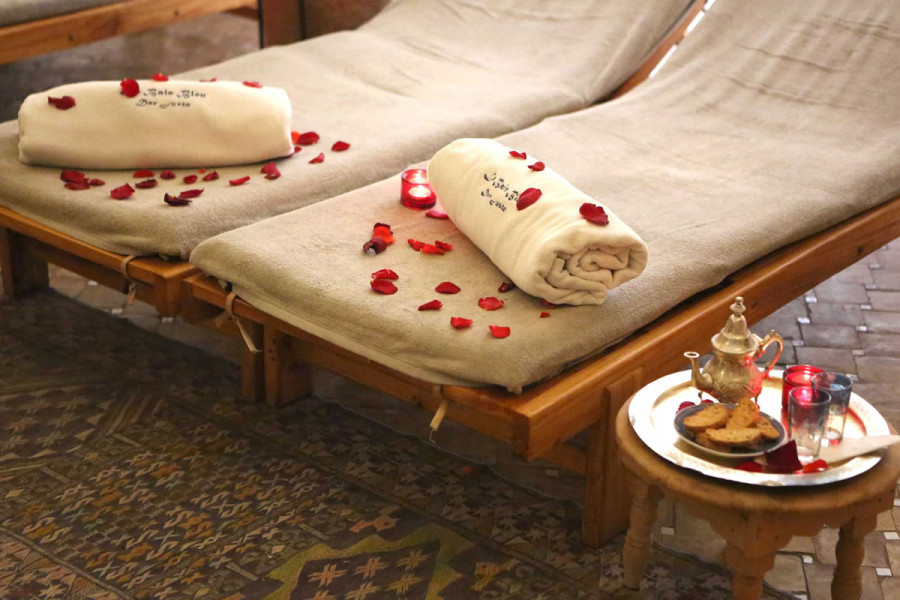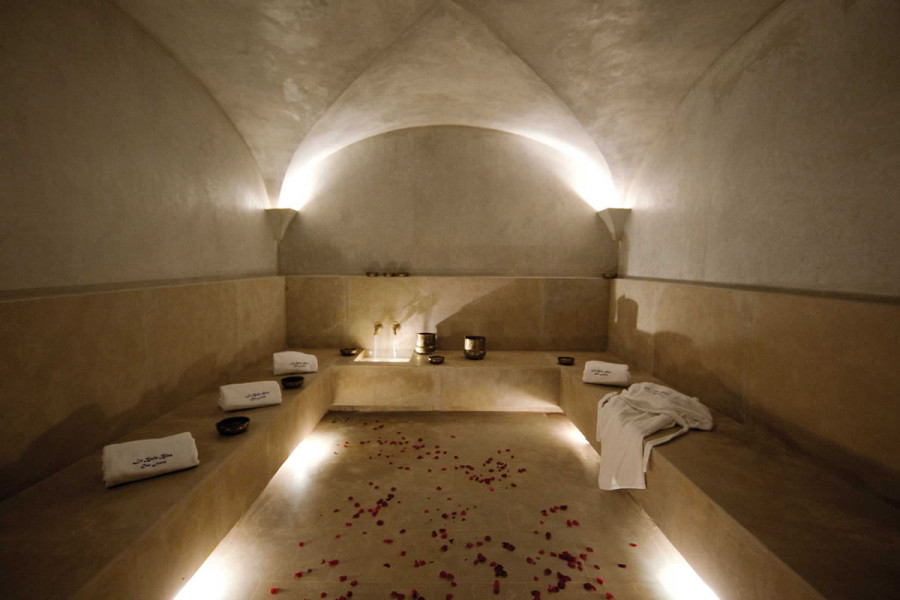 Music that invites relaxation and meditation will help you slowly transition back to reality in our solarium where we will serve you complimentary Moroccan mint tea and pastries.
You can also choose from a wide selection of beauty and relaxation treatments, including facials, manicure pedicure, depilation, and hairstyling. Part of what sets Le Bain Bleu apart from other hammams is our eco-friendly approach to providing sustainable service.
All of the water in the hammam is heated by clean energy from 152 m² of solar panels and stored in a vast reserve. Furthermore, we exclusively use top quality organic products that are made right here in Morocco, such as argan oil, black soap, and rose clay. In addition, all of our staff are formally educated and licensed in aesthetics.
View catalog
+212 524 383 804
info@lebainbleu.com